I Occasioned to buy two of agatha christie's graphic novels which seem to be selling like hot cakes these days. Varsha Book Centre at Vashi Plaza, Navi Mumbai have an indefinite sale going on offering upto 50% discount. I manged to pick these up at Rs. 160/- each on a MRP of Rs. 199/-.
The two I bought were:
Murder at the Vicarage and
The secret of Chimneys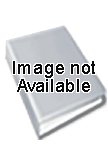 Firstly, none of these stories feature Poirot, which I realized much later to my dismay. Secondly, the novels were very hard to understand. Translating Christie's scenario's into the graphic form is no mean task and this one falls quite flat on its face. Though the illustrations are quite professional, it's quite hard to fathom the clues and finer nuances of the story through the sparse dialogue.
Being published by Eurobooks India and targeted at the young audience, I am not confident of their readability. My bet is to stay away from them and stick to the paperback kind!